Services


Branding

+

Packaging

+

Website Design
Introducing flavoured camel milk to UK customers
Tribal Milk are a company on a mission: to introduce camel milk to the UK – echoing a way of life lived by many Bedouin tribes through the ages.
Tribal Milk were looking for a creative identity and packaging design for their range of flavoured camel milk. It was essential that the packaging needed to appeal to UK audiences whilst still paying homage to camel milk's cultural heritage.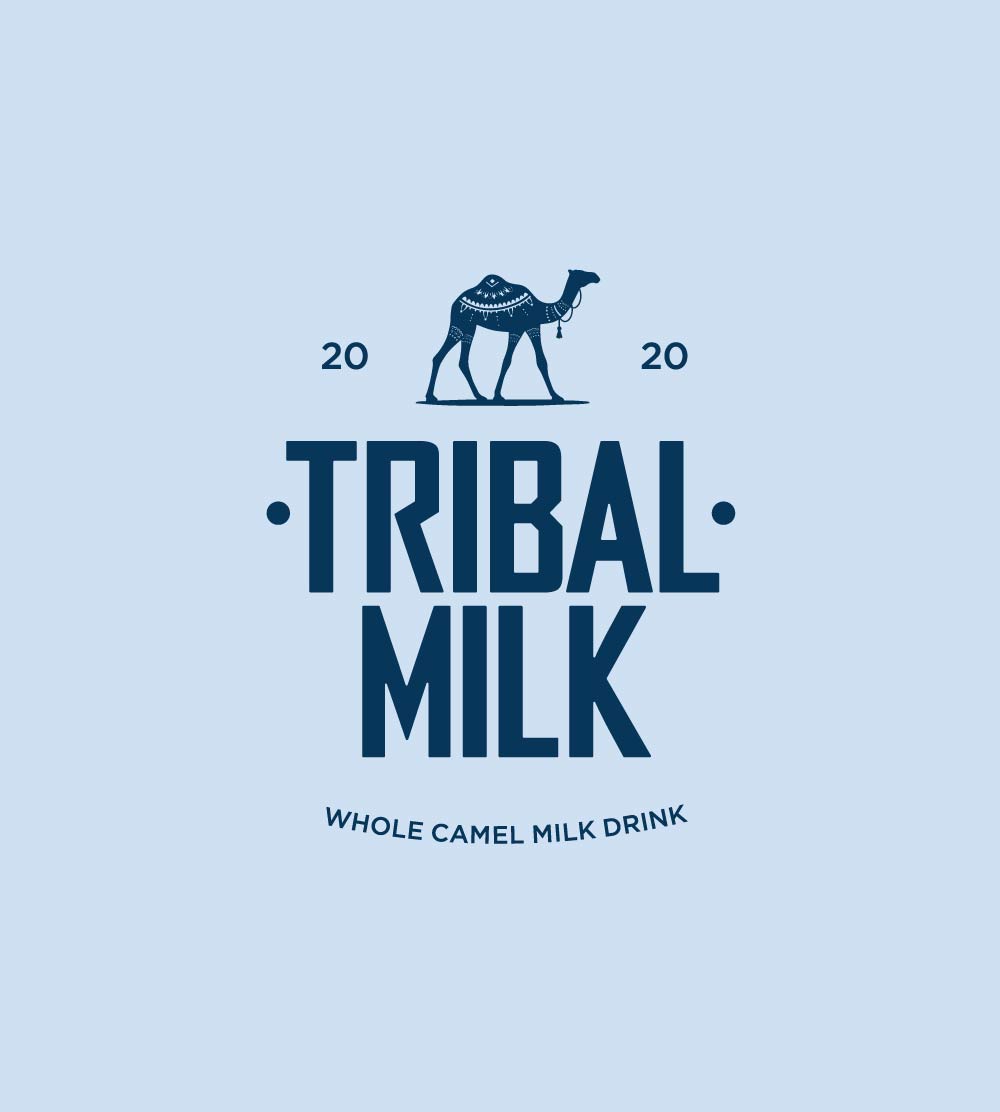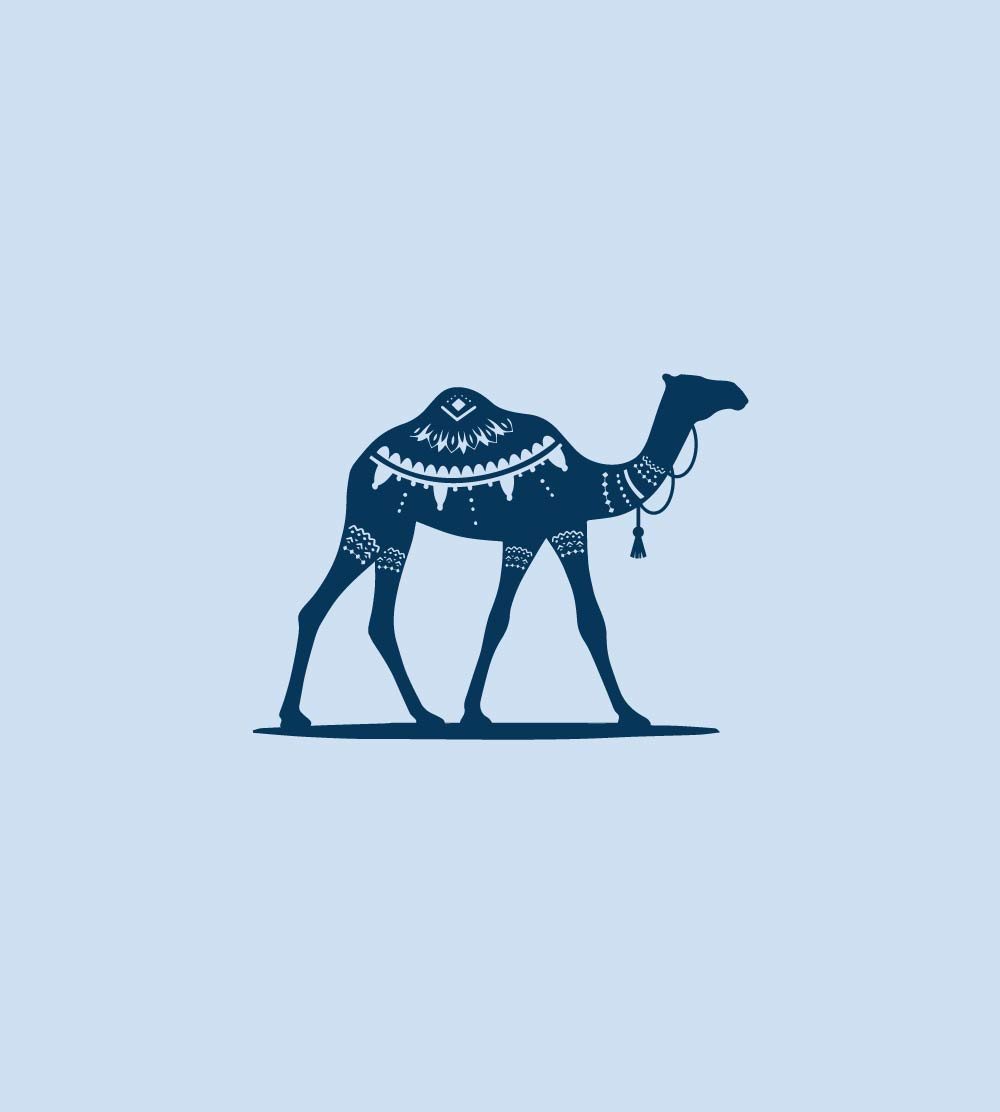 The logo solution features a camel adorned in beads and decorations. Traditionally, camels are dressed like this at annual livestock fairs to attract buyers, who would purchase the camels for their milk.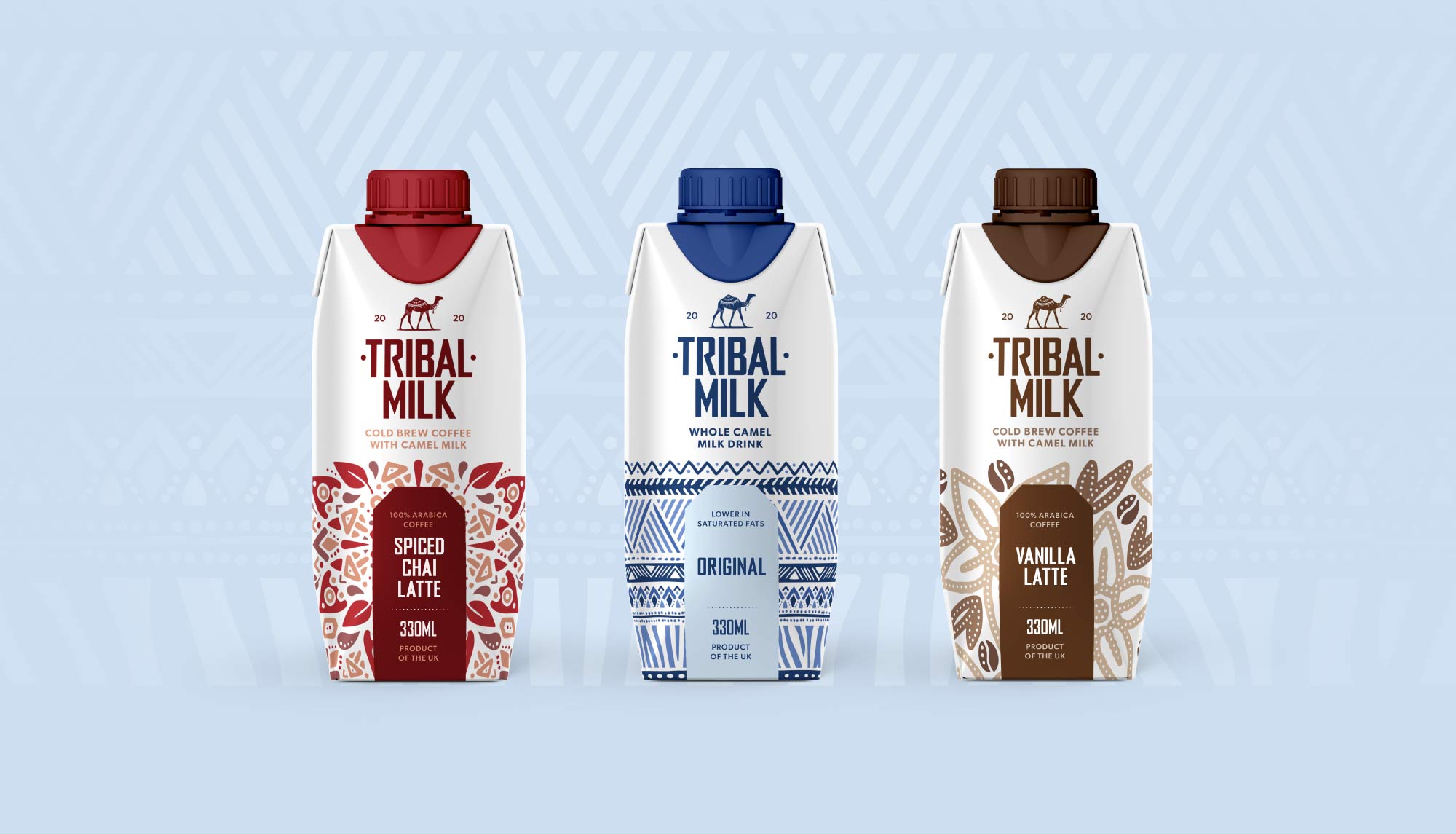 The colourful and detailed creative direction takes inspiration from patterns created by human tribes. Each product has a unique colour palette and pattern design which matches the origin of its ingredients: Africa, India and Columbia.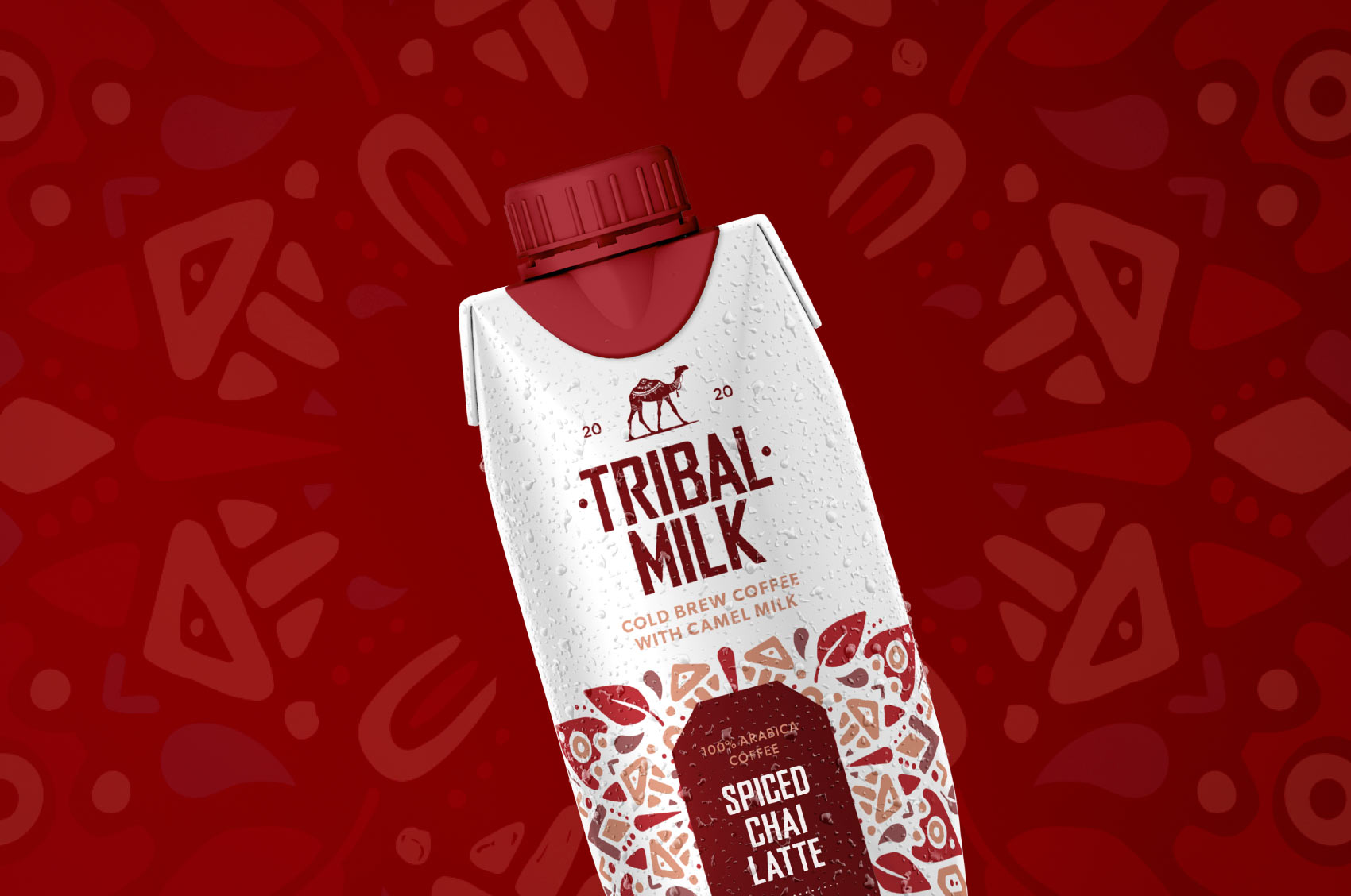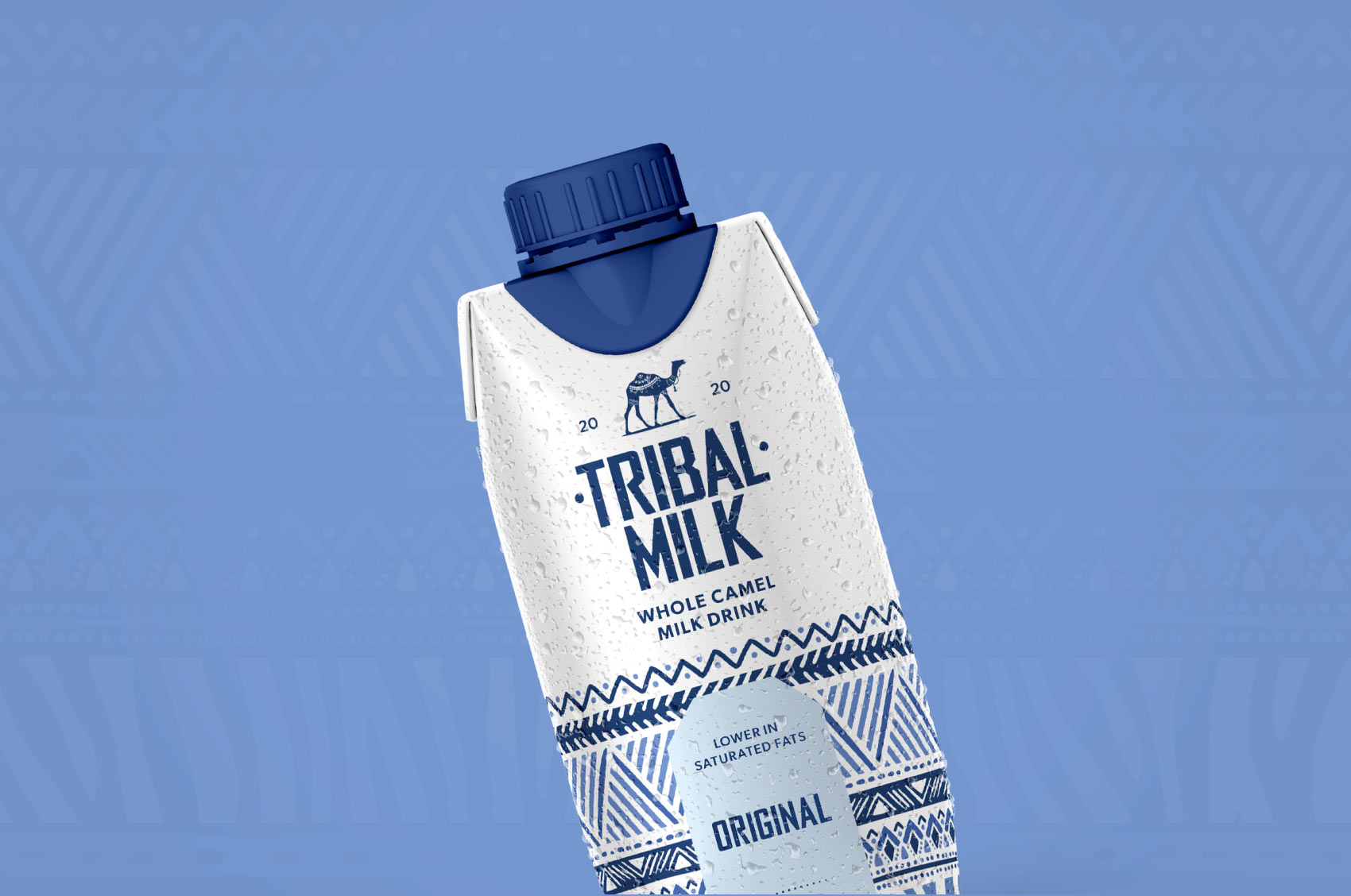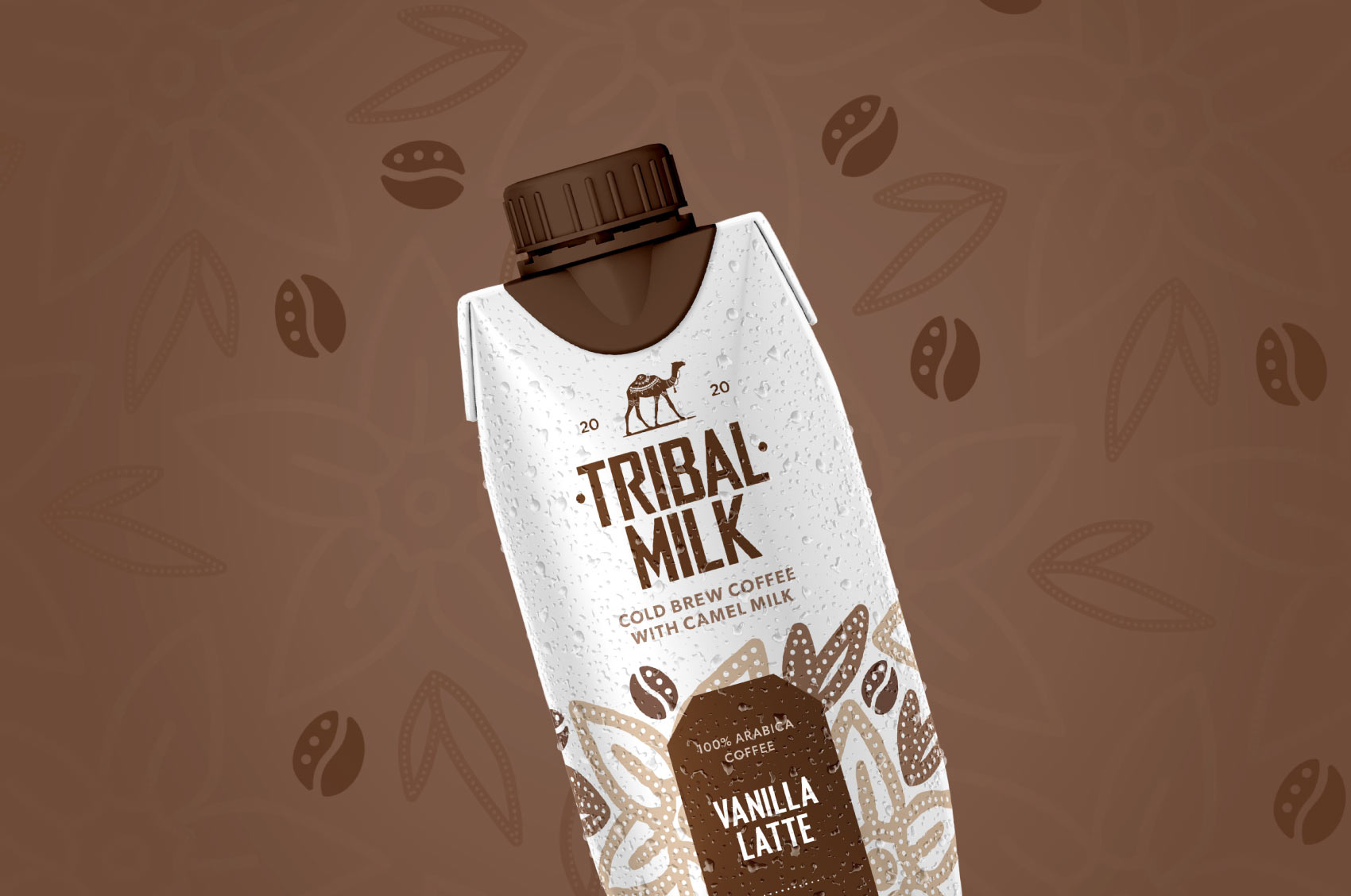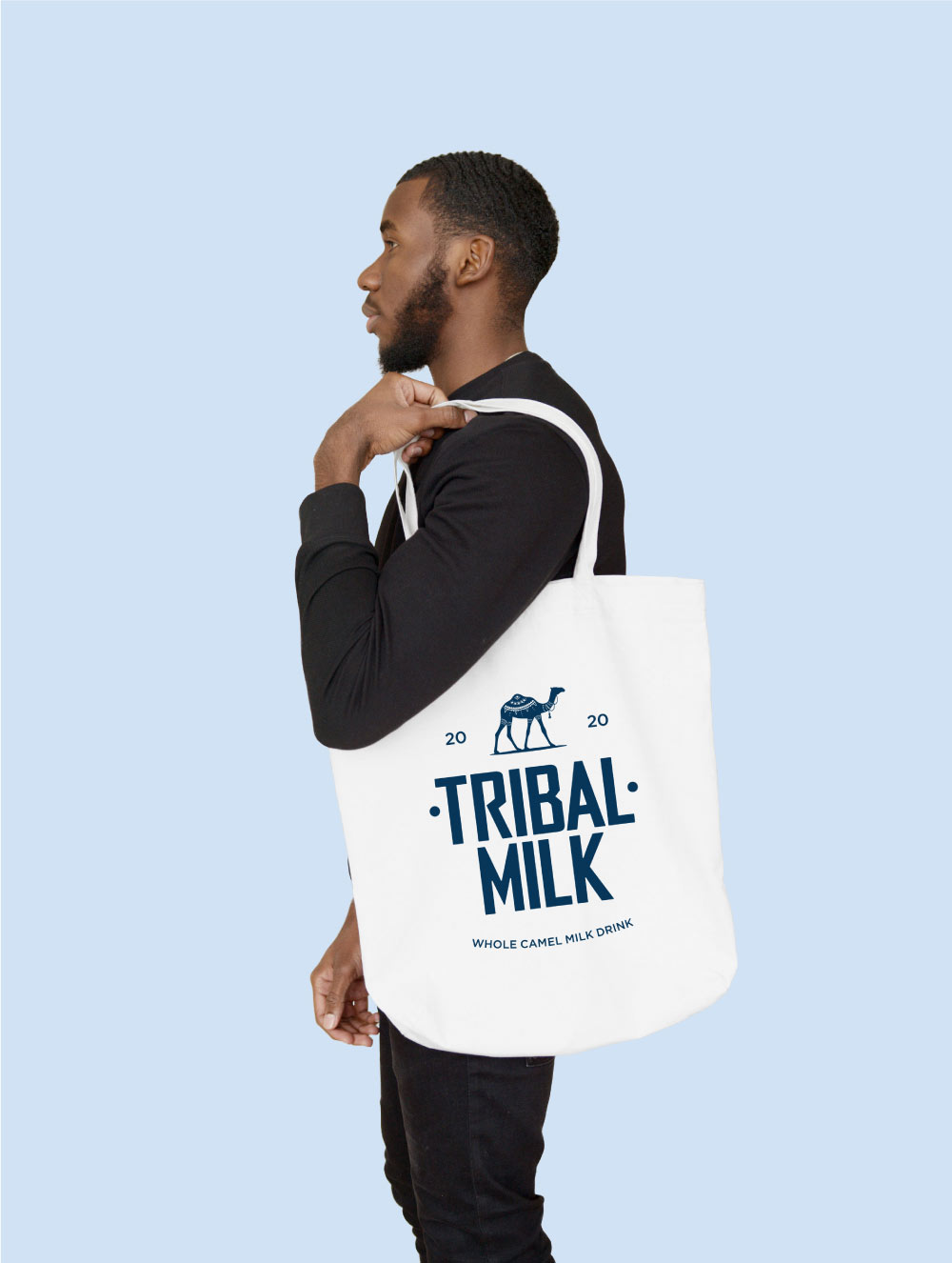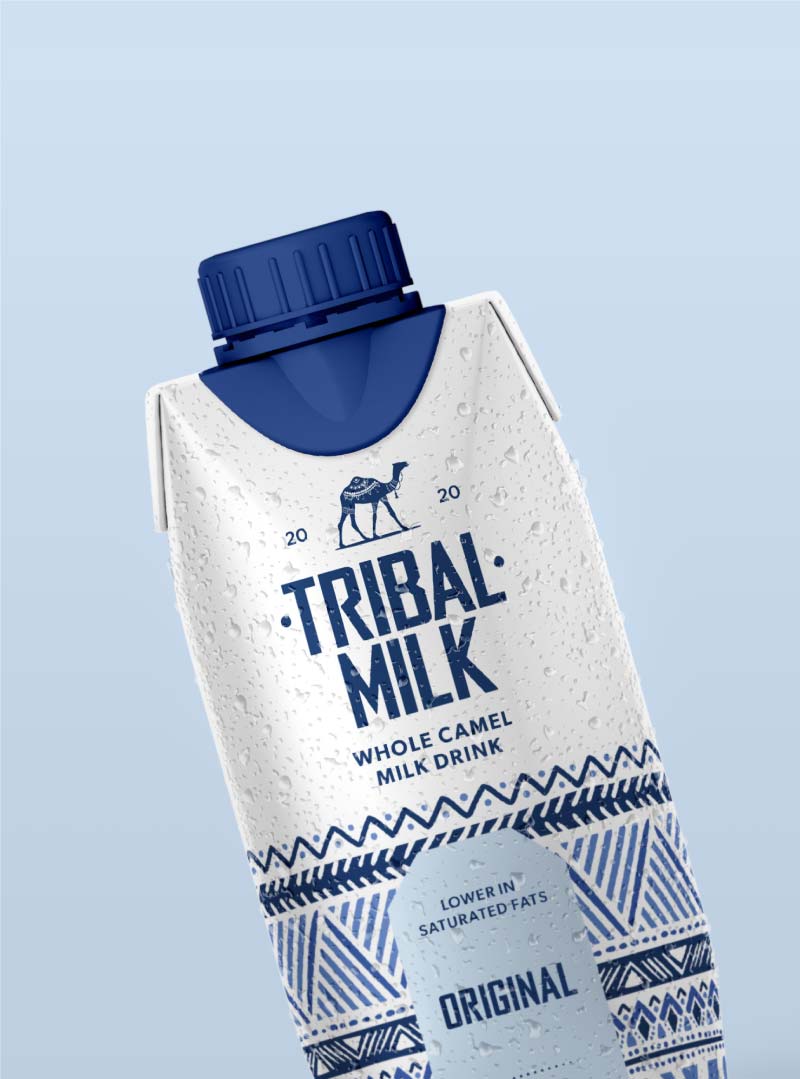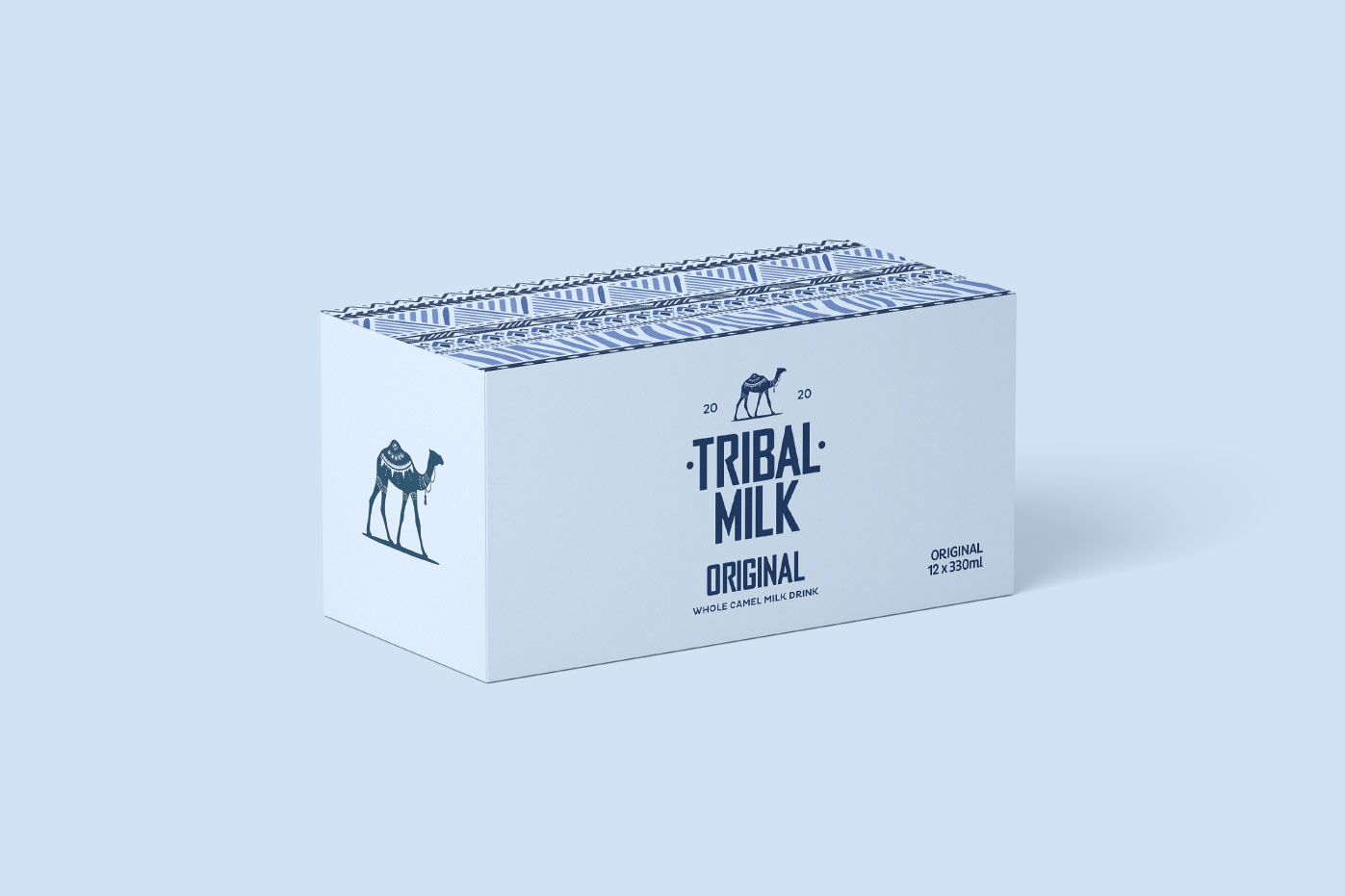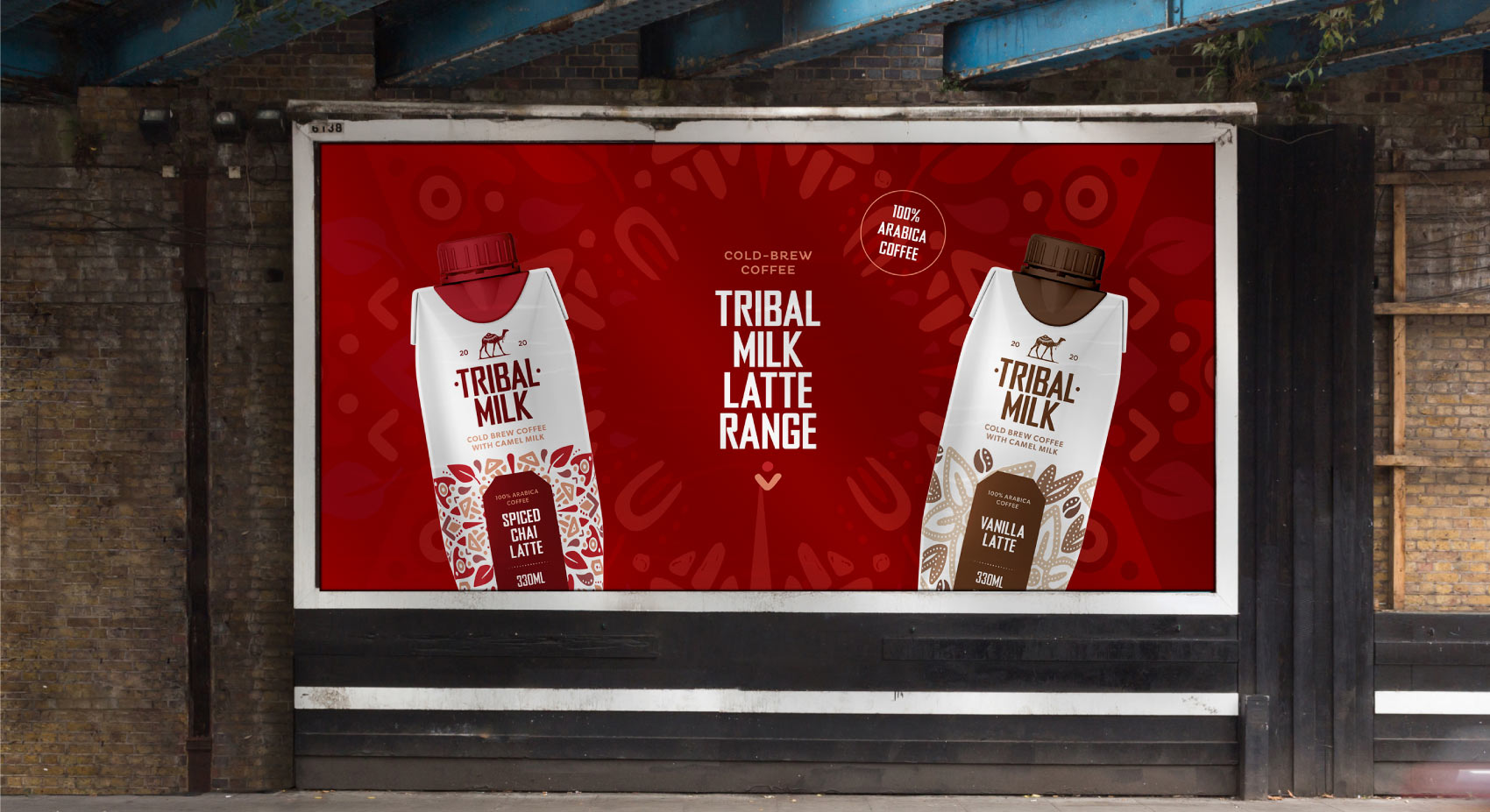 The new identity was rolled out across a bespoke Woocommerce website, featuring an online shop and portal for stockists wanting to get in touch.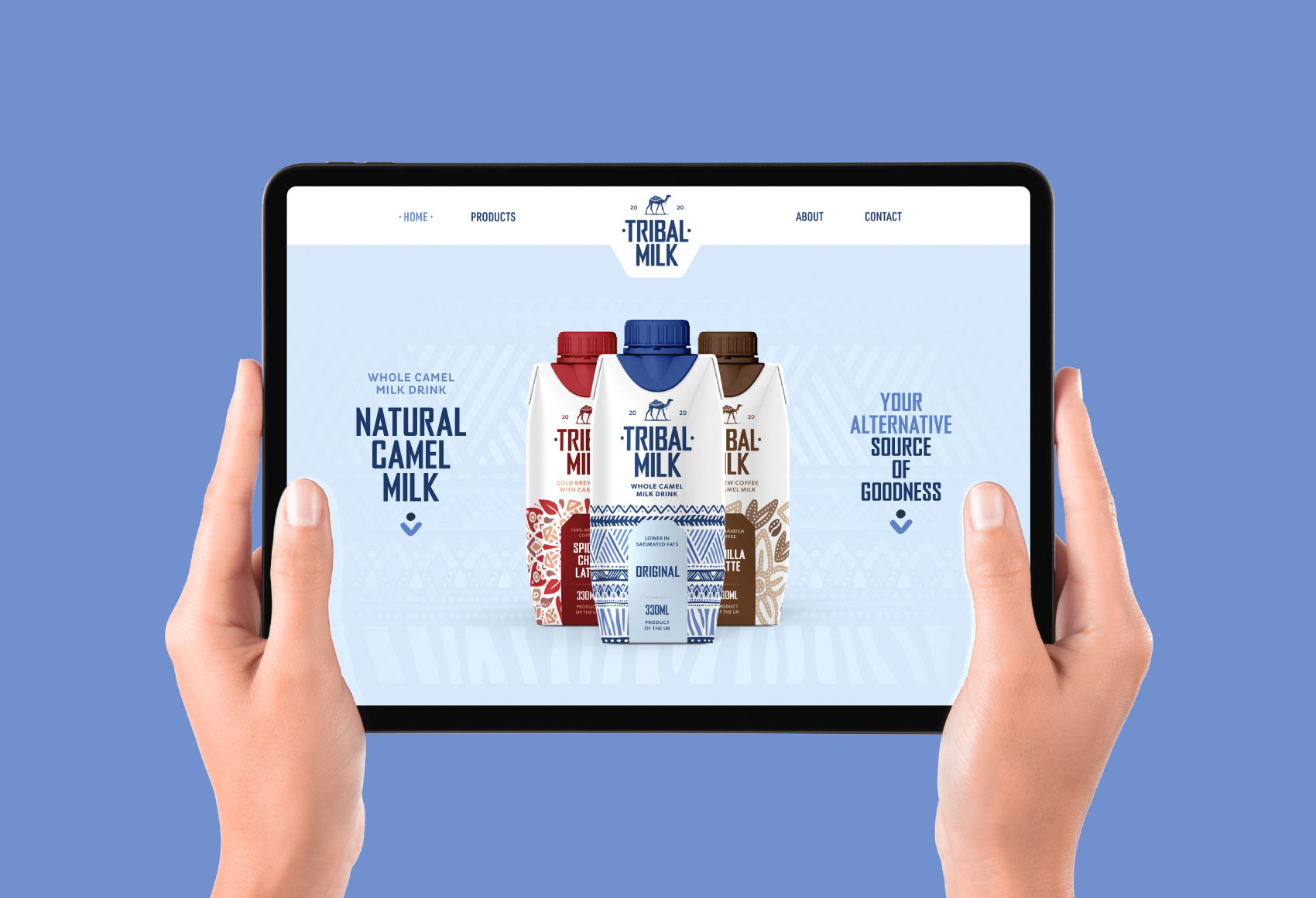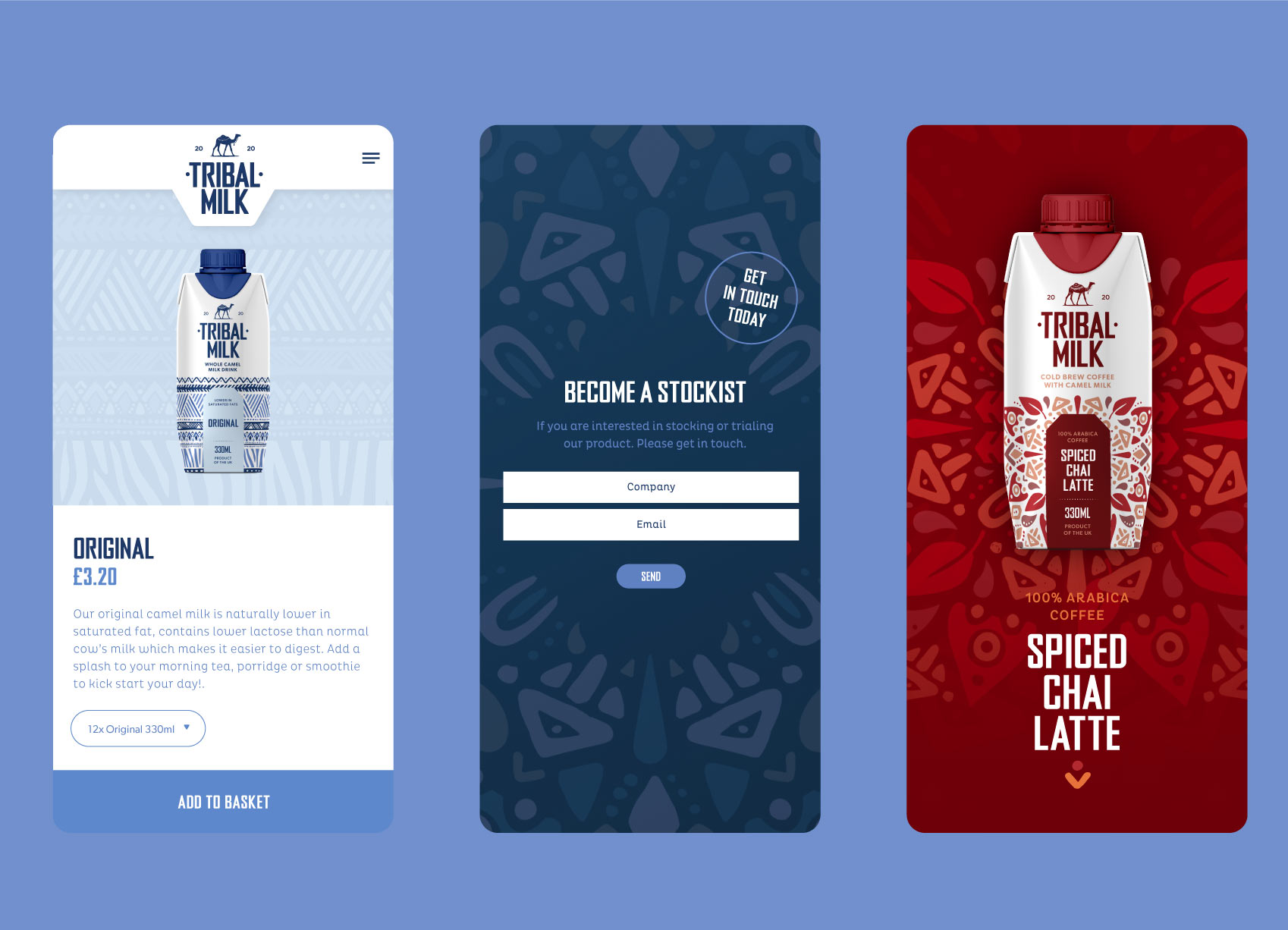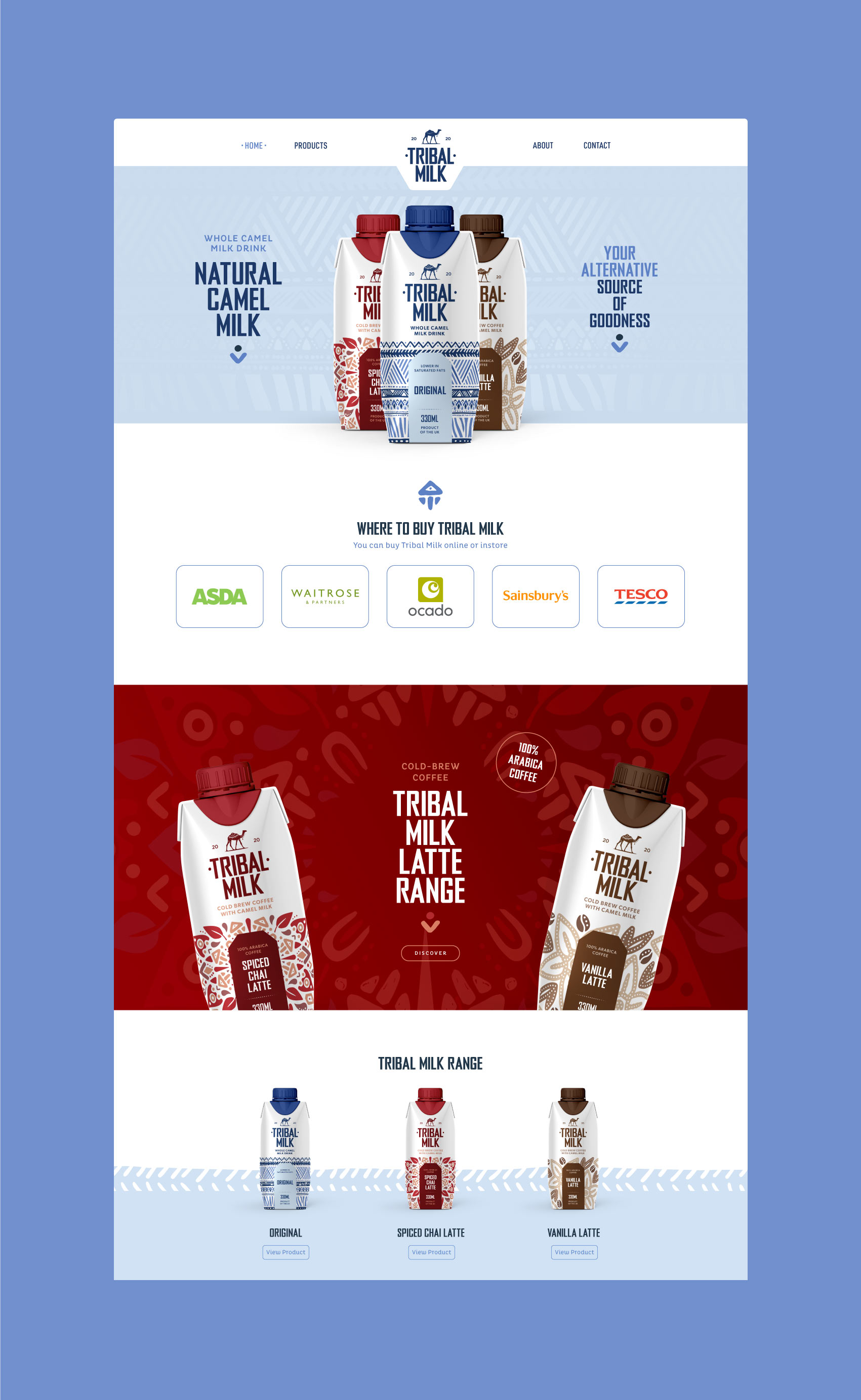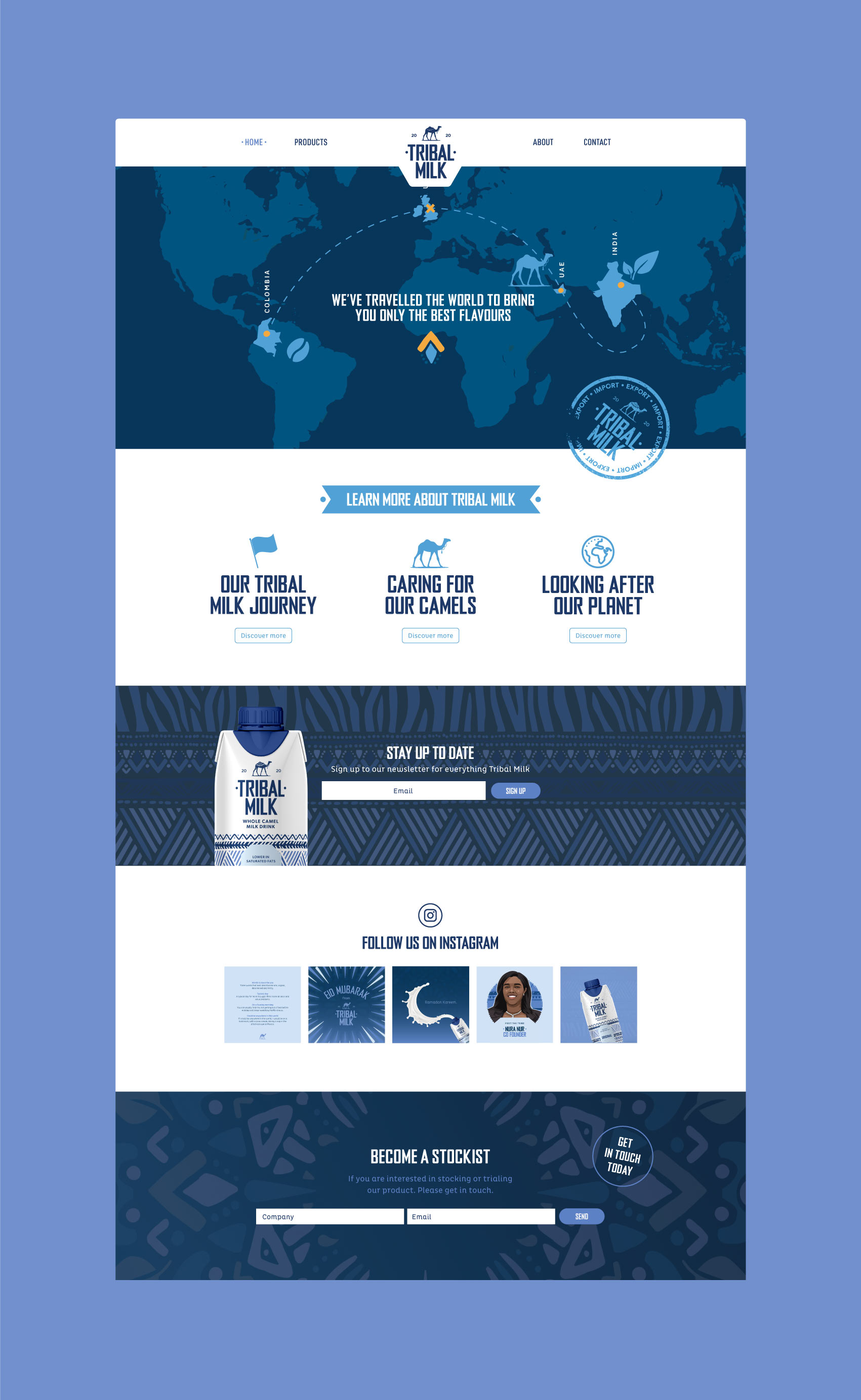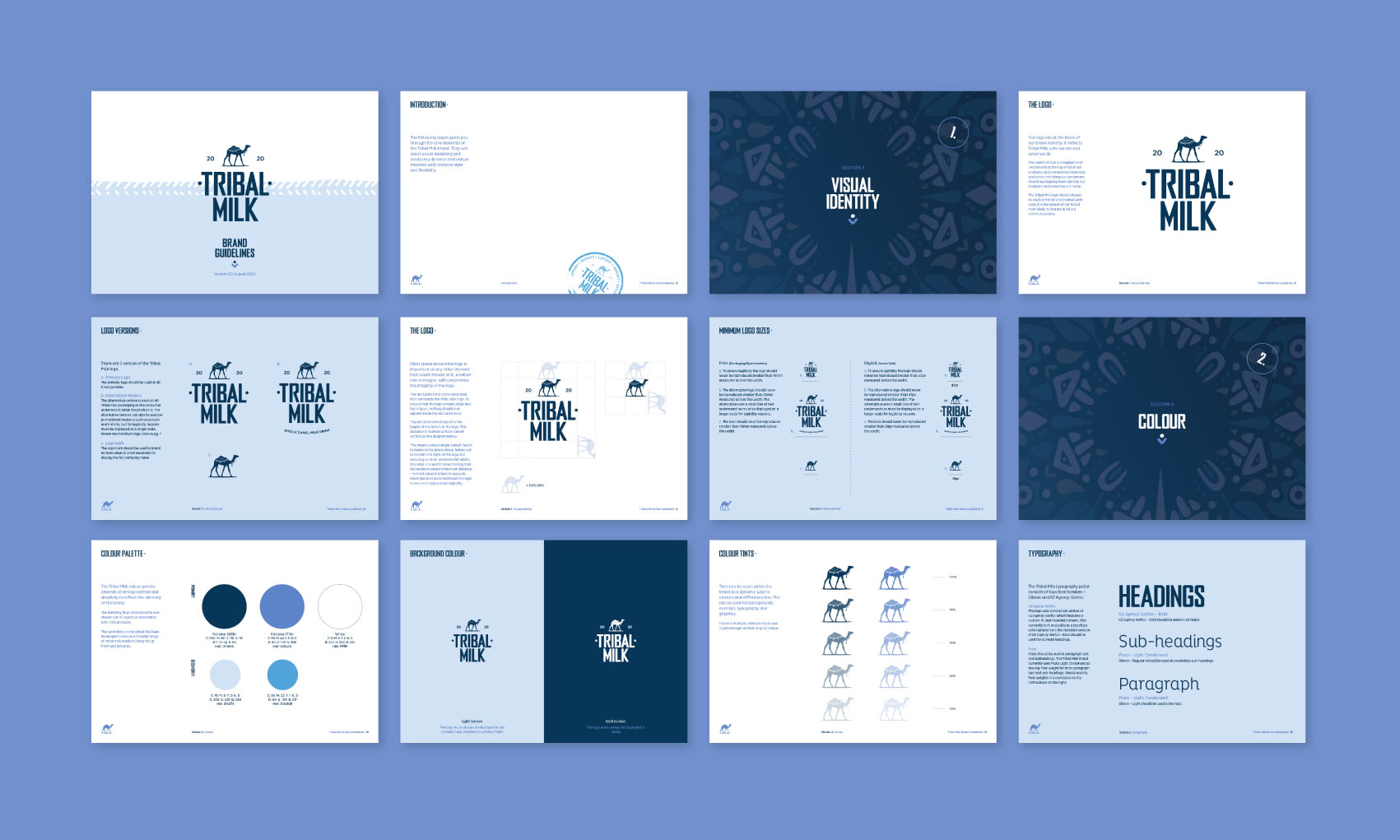 Get in touch to discuss your new project!