Services


Branding

+

Music Artwork
Off The Record is a monthly vinyl only event which takes place at The Harley, Sheffield. I was approach by Displace and Andy H, to create a branded poster series. They wanted the posters to be as much about the artwork as they were the line-up.
The solution was a fixed layout with a changing record illustration and colour scheme. I chose a minimal approach, so from a distance it was clear to make out the shape of the record. The illustrations are driven by music, taking inspiration from history, sound-waves, beats, distortion, psychedelia and nightclubs.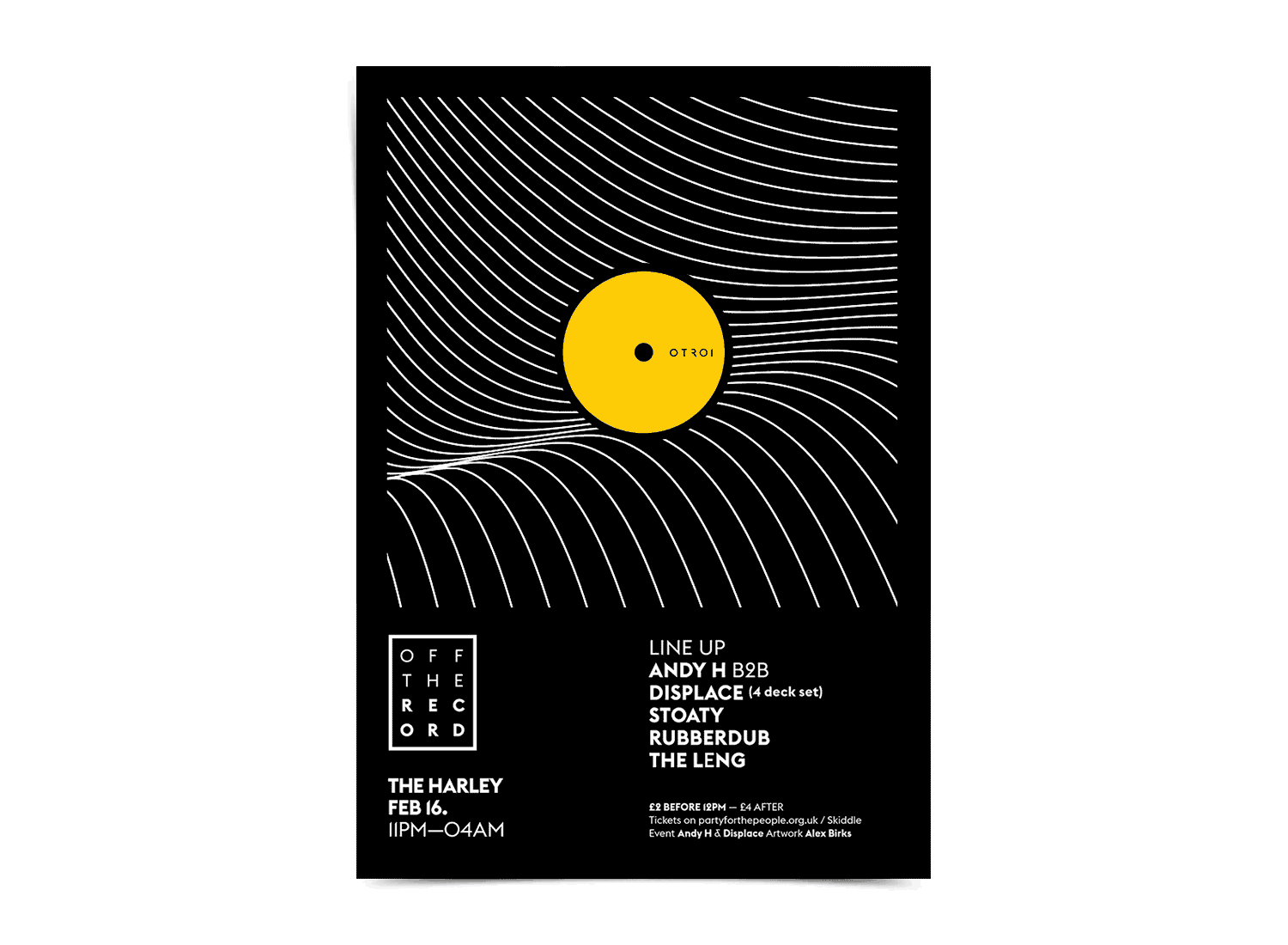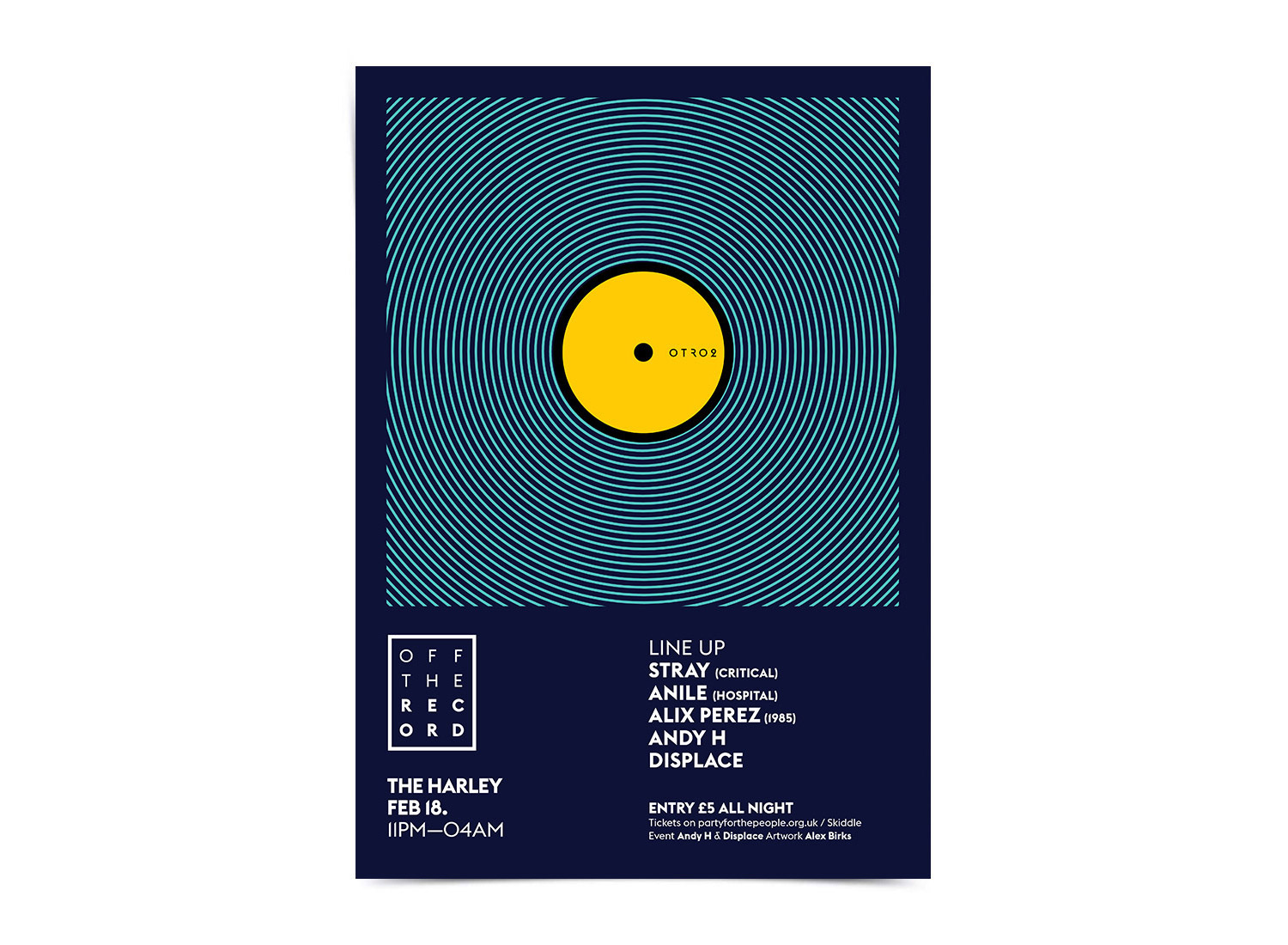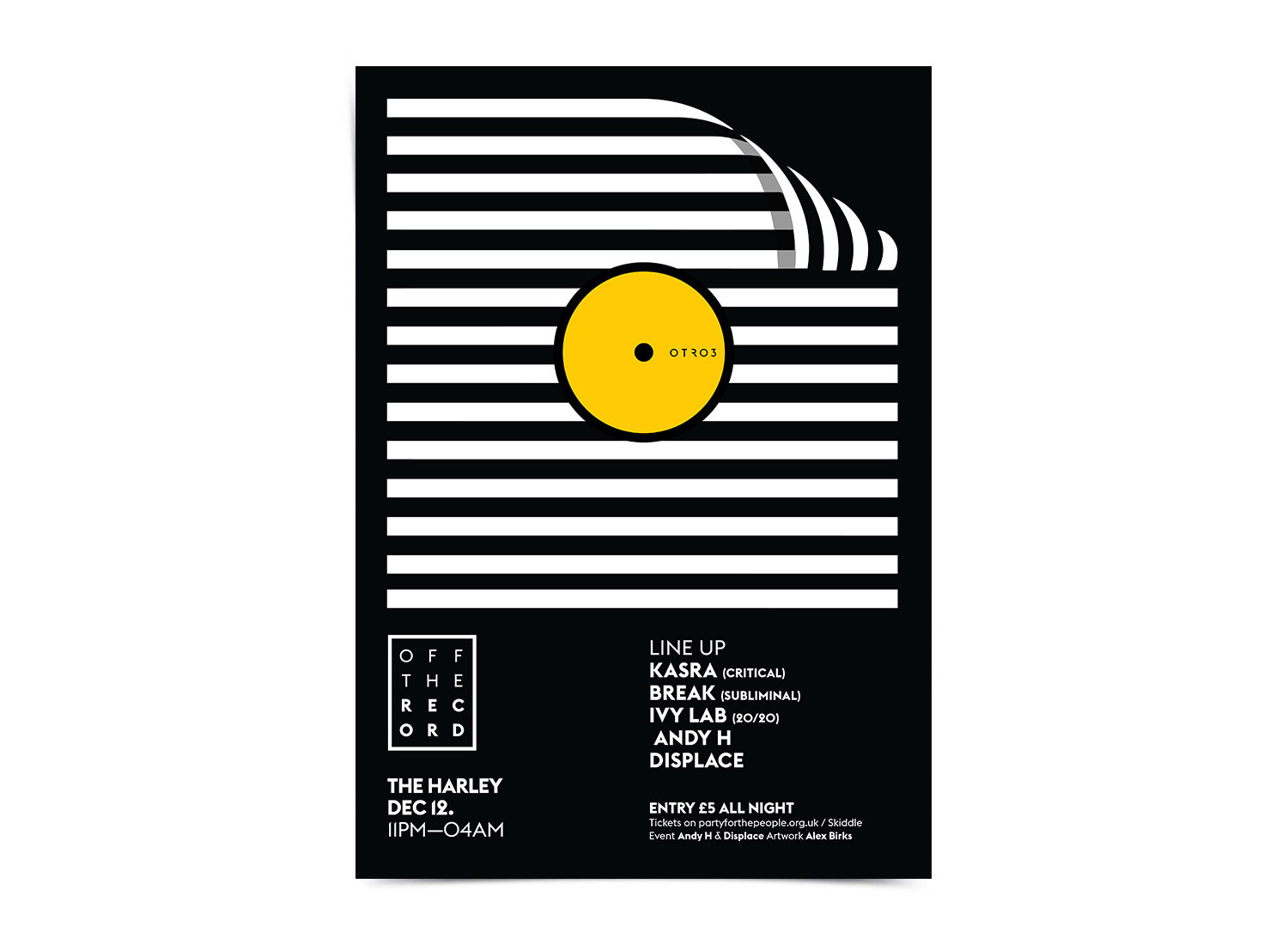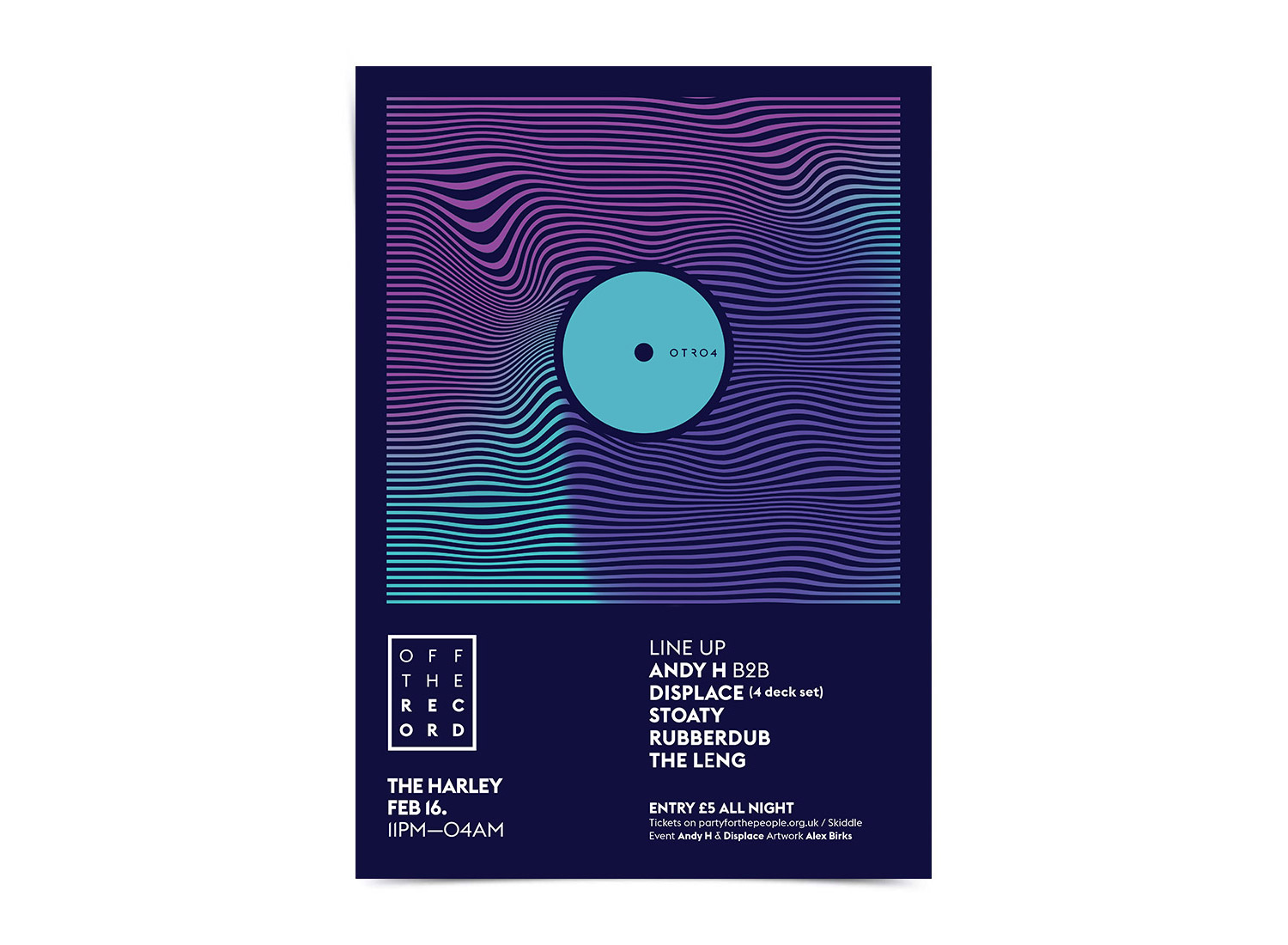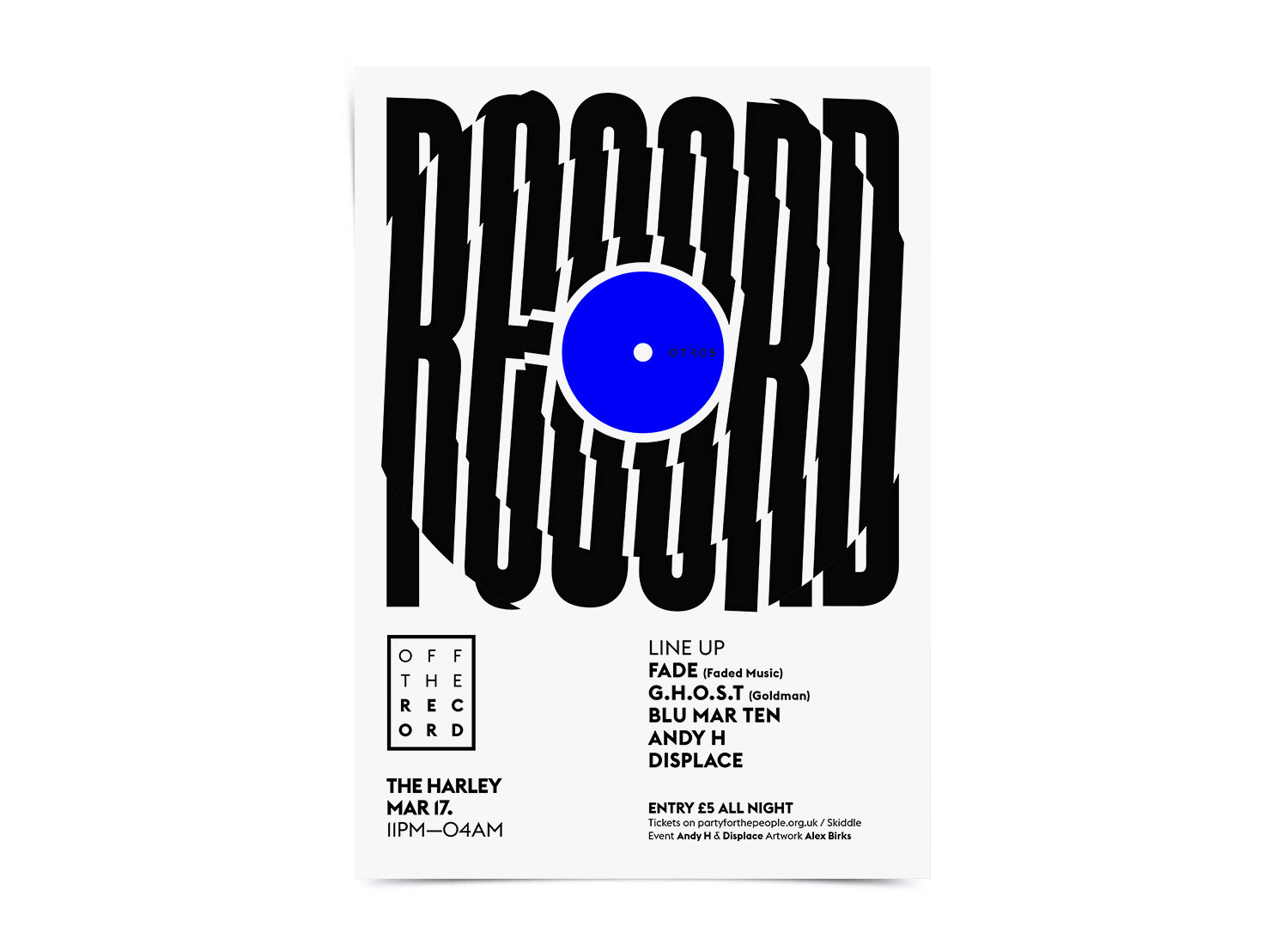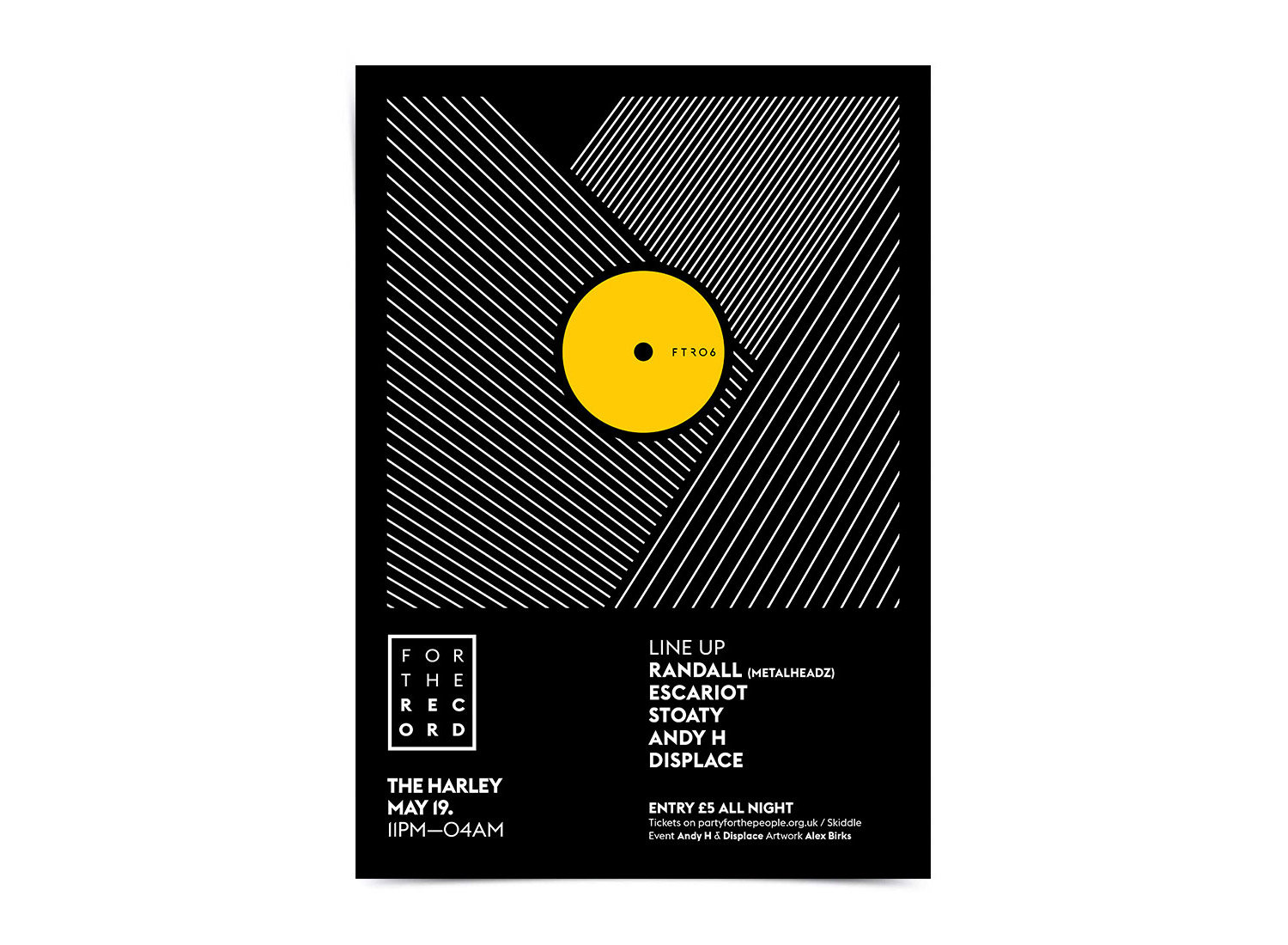 Get in touch to discuss your new project!